The Sophia Collection: Inspired by Class, Created with Sophistication
When trendsetters are inspired by trailblazers, beautiful things happen.
We'd like to introduce you to, The Sophia Collection
This stunning line was dreamed up by the team, here at Audrey Lane and launched after months of strategizing, brainstorming, and designing.
The world, this life - they're not black and white. So, we wanted to create a custom tile option that offers what the world around us can't: simplicity mixed with luxury, combined with soothing sensuality and adventure.
With The Sophia Collection, designers can find a bold statement without having to use loud elements. As a floor and wall tile option, Sophia offers the appeal of a classic black and white look with the strength of something wild, something chic.
Inspired specifically by Sophia Loren, this series adds elegance and sensuality to every project it touches.
We like To describe the Sophia Collection like a leading role in a classic film. She's bold, exotic, and eye-catching. Sophia is sophisticated and strong, and she lives with no regrets. She doesn't have to say or do a whole lot to make an impression. She is the impression.
"Nothing makes a woman more beautiful than the belief that she is beautiful." -Sophia Loren
When designers and architects explore the world of The Sophia Collection, it's an exciting journey and they are the compass. Whether it's for commercial design or a residential project, Sophia is clutch. She's reliable, and always consistent with what she brings to the table.
Sophia's beauty and originality is a perfect final touch or a strong first step, regardless of the scope of a project.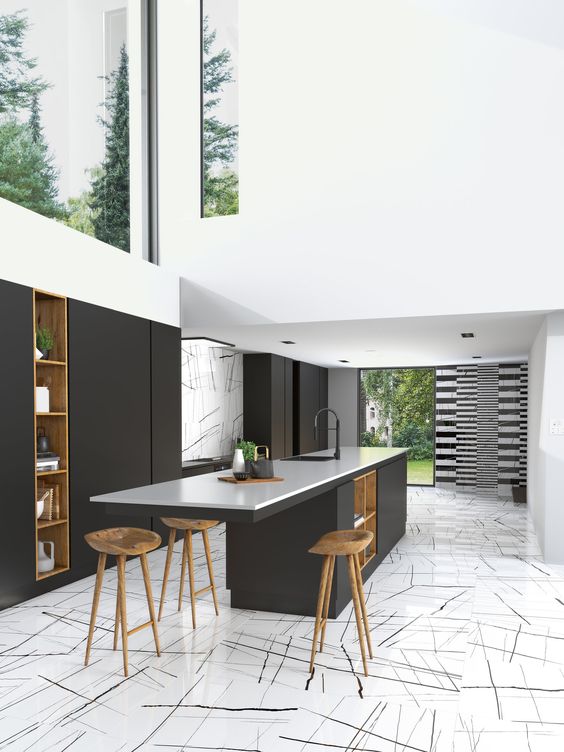 "There is a fountain of youth: It is your mind, your talents, the creativity you bring to your life and the lives of people you love. When you learn to tap this source, you will truly have defeated age." -Sophia Loren
Jennifer Horning