Black and White Tile Design: Strikingly Sophisticated
"Black and white creates a strange dreamscape that color never can." -Jack Antonoff
When we think of Audrey Hepburn, we think about sophistication, class, and style. When it comes to custom tile, nothing is more synonymous with those traits than a black and white design. The contrast of this dynamic duo proves that some things really never truly go out of style.
One of the best things about black and white tile design is its flexibility. Make it modern, make it classic, or make it your own. It gives designers the opportunity to choose between keeping things simple (sticking with black and white) or adding an accented touch (using a pop of color).
Today, we're exploring all things black and white tile. Let's get to it, shall we?
Black and white design advice
The crew at Audrey Lane hosted an in-house roundtable, where we dished and compiled some of the top pro tips for black and white tiles. Here we go:
Although color pops are something we encourage, we say "let the black and white do the talking." Don't overpopulate a black and white space with other colors or patterns. After all, she's perfect just the way she is.

To the windows, to the walls- stretch your imagination. (if you thought we were going to start rapping just then, high five to you!) Don't limit black and white tiles to the floor. Add them as a backsplash or an accent wall to really dress up a space.

If accents beyond the black and white are a must, go with gold. Enough said.

The contrast can be as big or as small as you want it to be. To make a space seem bigger, opt for all white walls with black and white tile floors- perhaps a pattern from the Sophia Collection!
Get inspired by black and white designs
Lately, we've been so entranced with the Sophia Collection that we started a Pinterest board, just for black and white tile designs! Here are some of our favorite pins that we've found so far.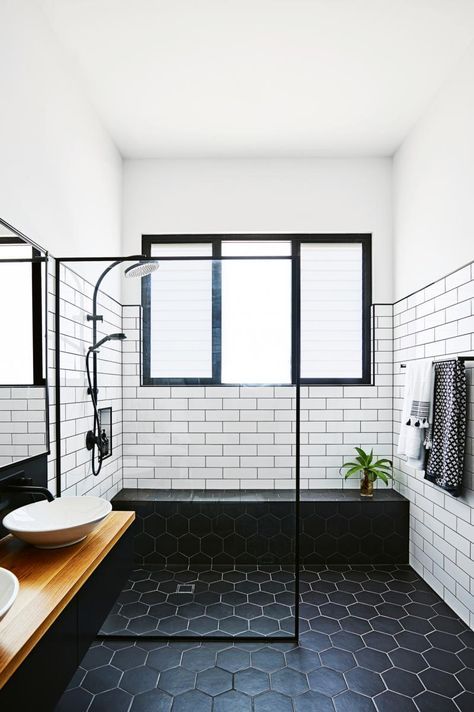 Black and white tile options
We've always been huge fans of neutrals, so creating the Sophia Collection was a natural fit for Audrey Lane. This black and white tile line continues to inspire us, and we love watching what designers come up with using our custom tile tool.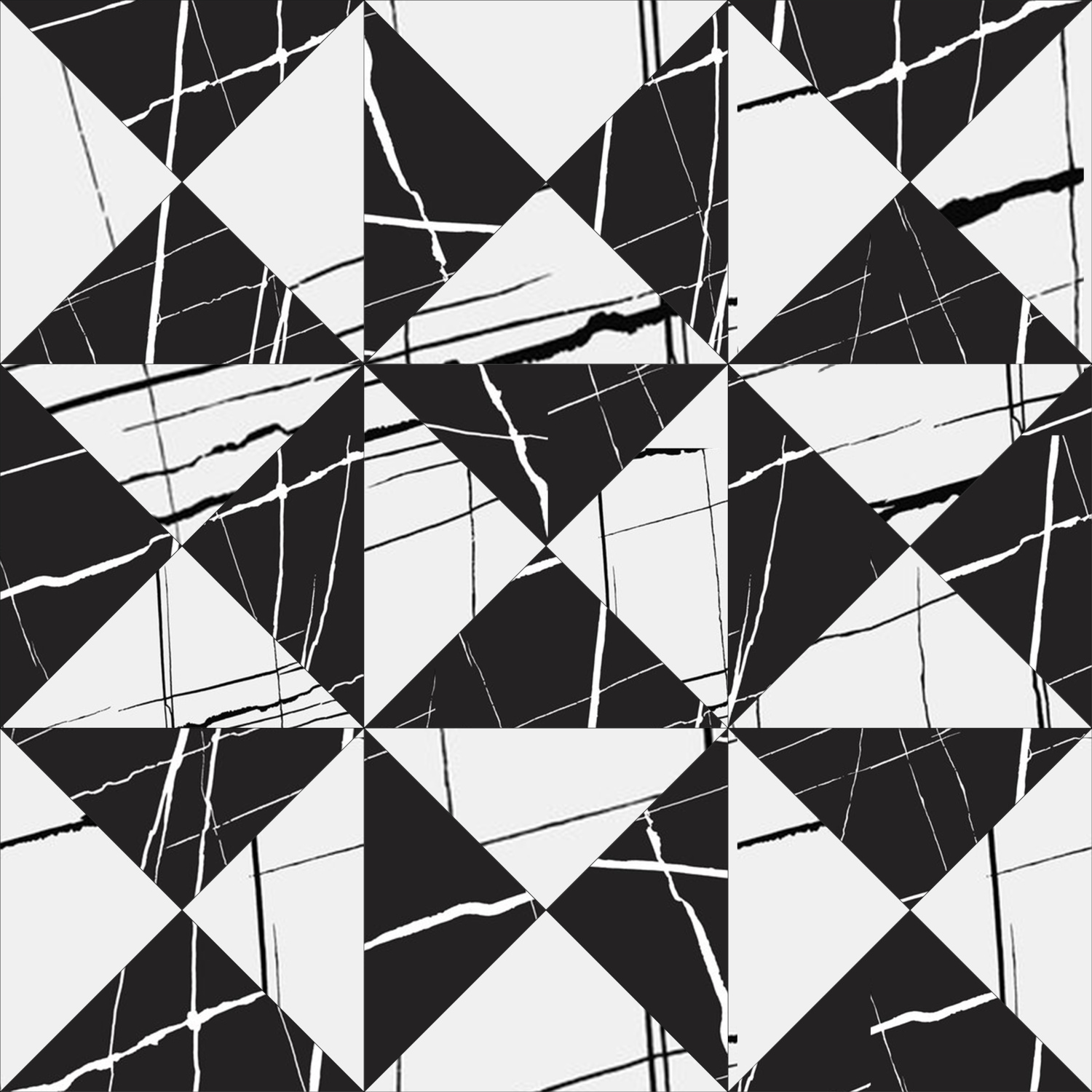 Jennifer Horning